USA Shade is one of the leading full-service, design-and-build commercial shade manufacturer in the nation. Our extensive design and manufacturing capabilities put you in the driver's seat. Not only do we offer a wide range of architectural shade structures and shade solutions, but we can customize options for you as well, so you get exactly what you're looking for in a shade design.
​Adding shade to your location helps you to benefit the customers, clients or other users of your outdoor space. Whether you own a recreational space, play area or other outdoor space, commercial sun shade solutions help keep everyone cool and can help prevent sunburns, heat exhaustion and other sun-related ailments. Shades can further protect playground equipment or any other assets on your property from sun damage. USA Shade solutions are designed to look great while providing functionality. High-quality materials ensure years of use and sun protection in many types of weather.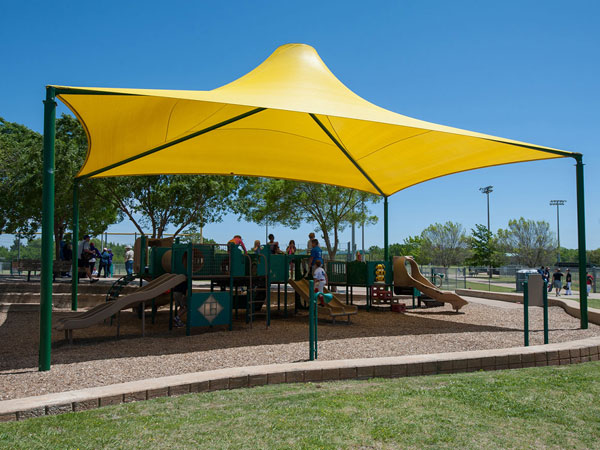 Hip Shades
Hip structures are very cost-effective, and are ideal for shading a wide variety of areas including pool areas, playspaces, outdoor seating, automotive detail areas, and more. The hip roof design features clean, straight lines – a common look for surrounding buildings and structures.
I'm Interested
Multi-Panel Shades
Give your playground a vibrant new look with a Multi-Panel structure! From our popular Mariners and Mast Panel structures to our largest Pyramid and Octagon Multi-Level products, we have the shade solution you need to modernize your location. Incorporating multiple fabric panels, these structures make it easy to mix and match colors.
I'm Interested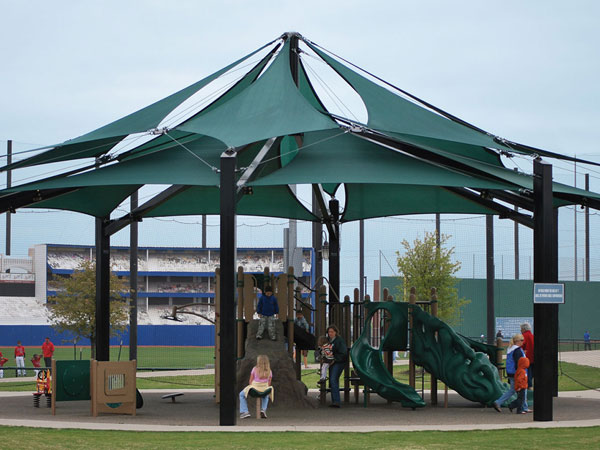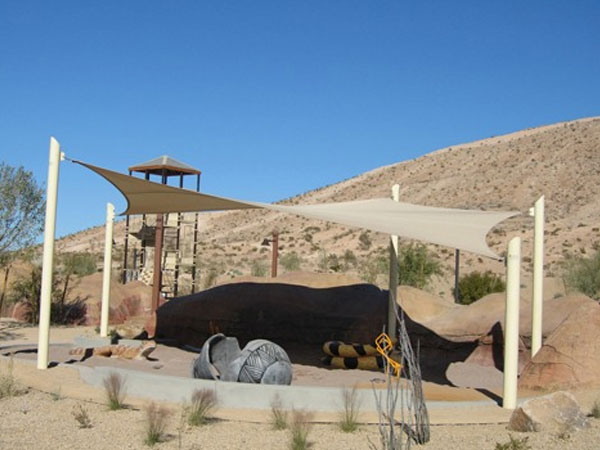 Shade Sails
Our 3-Point, 4-Point Hypar, and 5-Point Shade Sail structures provide any venue with a modern, innovative look, as well as plenty of shade! Varying columns heights (each column can be a different height) enable the fabric to conform to a unique shape, providing visual interest and vibrant aesthetics.
I'm Interested
Single Post Shades
When shade is required, but there is little accommodation for multiple columns, choose one of our Single-Post designs. Our complete line includes the Coolbrella, Single-Post Pyramid, Lifeguard, Aurora, and Twilite structures. Each can provide a unique look for your venue, with water and theme parks common applications for these designs.
I'm Interested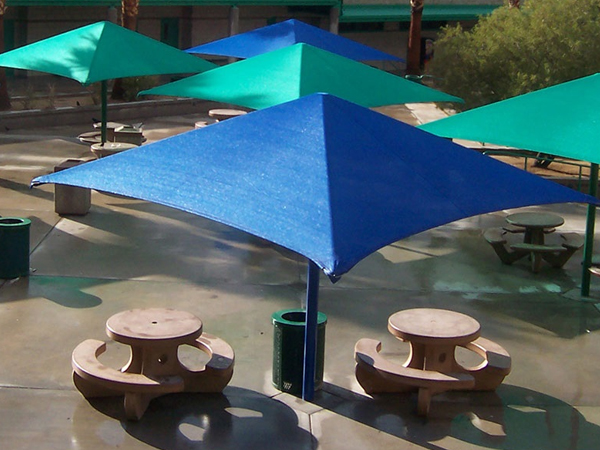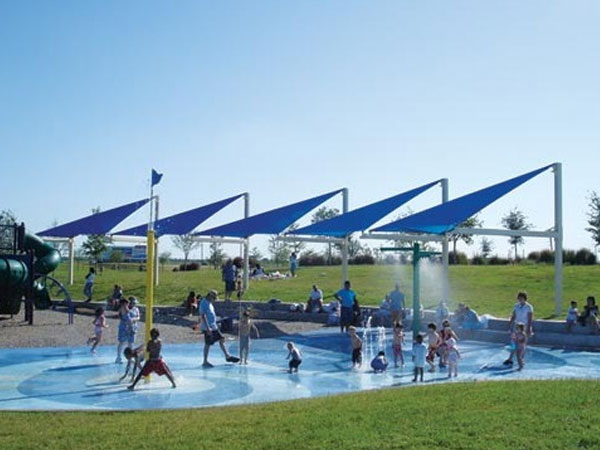 Wave Structures
Wave structures provide unique and innovative aesthetics, adding excitement and color to any area in need of shade. These structures are designed to represent a "wave", with peaks and valleys. Because of this shape, Wave structures are ideal for aquatic facilities, pool areas, outdoor seating, and much more.
I'm Interested
Canopy Shades
Whether you're shading a small benchseat with our Sandton or Linksfield, providing a semi-private oasis with our Cancun Cabana, or need UV/sun and rain protection from our Weather Protector, we have a complete line of canopy structures to shade a wide variety of areas. Weather Protectors available in a wide variety of sizes and fabrics
I'm Interested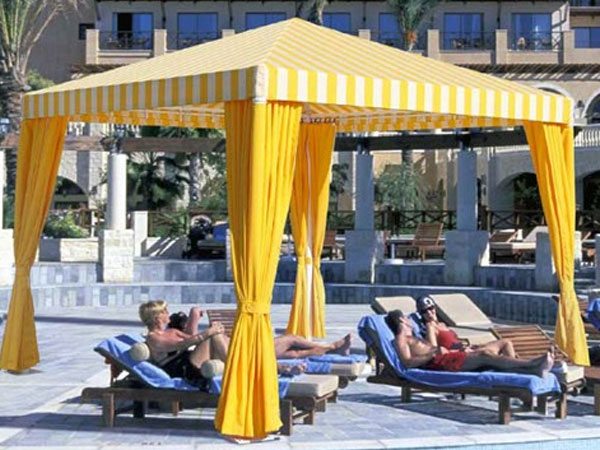 Ready to start your project with USA Shade?
The next step is to contact our expert design and implementation team at Bluegrass Rec. Using our planning process, we'll make it easy for you to start your new project and drive it to the finish while staying within your budget!