Little Tikes Commercial knows outdoor play is essential to the development of all children, which is why we offer play structures that encourage children to explore the world around them and learn fundamental lessons through imagination, adventure and play. Our Little Tikes commercial playground equipment is designed with safety and durability in mind, so you always know that you will receive the highest quality products.
Whether you are looking to design a new playground or update an older one, Little Tikes play structures paired with our design capabilities will never disappoint. Our satisfied customers include park directors, schools, homeowners' associations, landscape architects and more, so check out our vast play selection and design capabilities, and see what we can do for your project!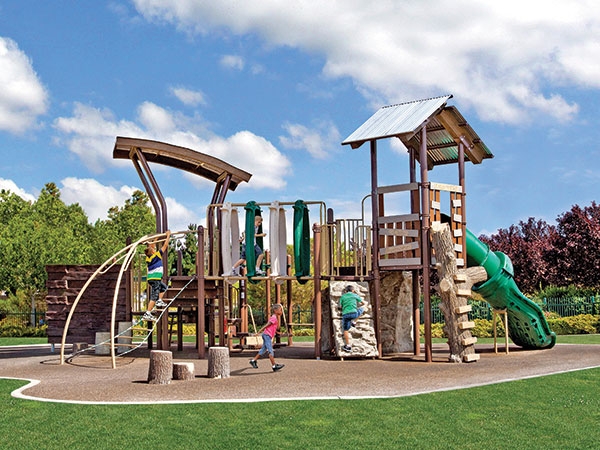 Nu-Edge
Experience nature play through innovative play structures based on the natural environment. Nu Edge is a great solution for urban environments to introduce nature into the play area. It's also an option for parks and recreation areas, where nature-based equipment can blend more seamlessly with the park's design.
I'm Interested
KidBuilders
For playgrounds in need of customization, the KidBuilders line offers more than 500 components and a post and clamp system, making it easy to add the elements you want to your playground. The KidBuilders Inclusive line offers the same customization but is designed specifically for inclusive playgrounds where children of all abilities can play together.
I'm Interested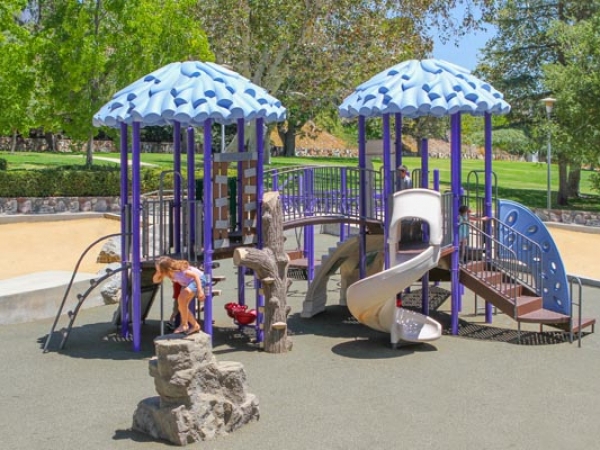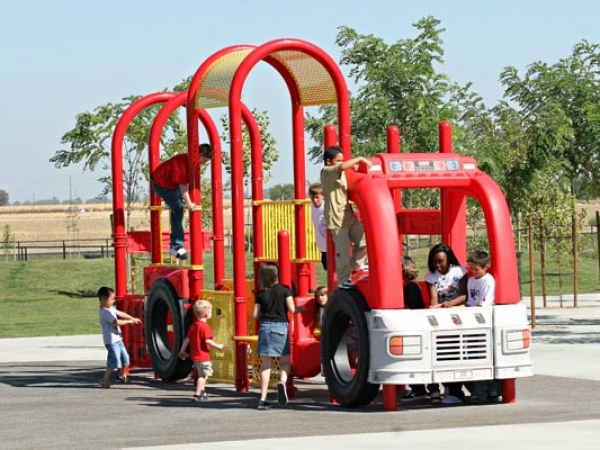 KidBuilders Theme
The KidBuilders Theme line allows you to customize a playground around tropical, castle, barn, train, ship, frontier, and fire truck themes, letting you build a cohesive and fun themed environment.
I'm Interested
SkyBuilders
Ideal for vertical play and reaching 17' 4" in height, SkyBuilders is ideal If you want a slide but don't have a lot of room. This play system can be used with other components if you would like to build a more traditional playground but also want some taller components.
I'm Interested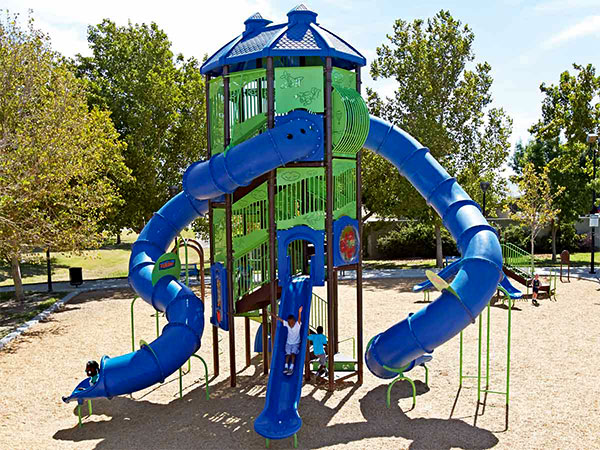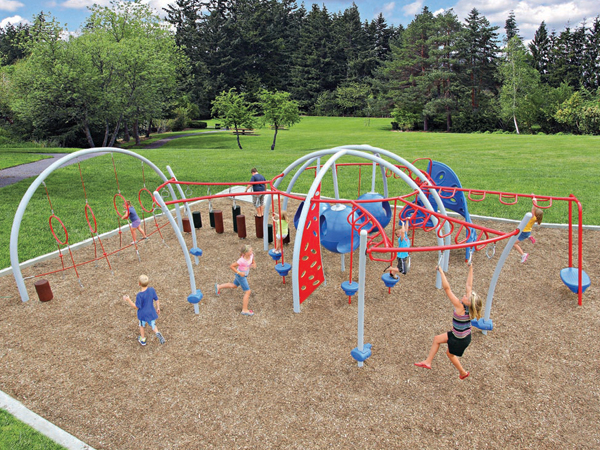 N-R-G Builders
Designed around the idea of fitness play, this line is ideal for playgrounds where climbing and exercise are a goal. This modular play system easily allows for phase building, making it easier on budgets. The N-R-G Freestyle line is also a budget-friendly ground-level unit, focused on child coordination and strength exercises.
I'm Interested
MaxPlay
MaxPlay is a preconfigured system with seven options. Designed to provide maximum fun in a small space, it is ideal for those playgrounds with smaller budgets and smaller spaces.
I'm Interested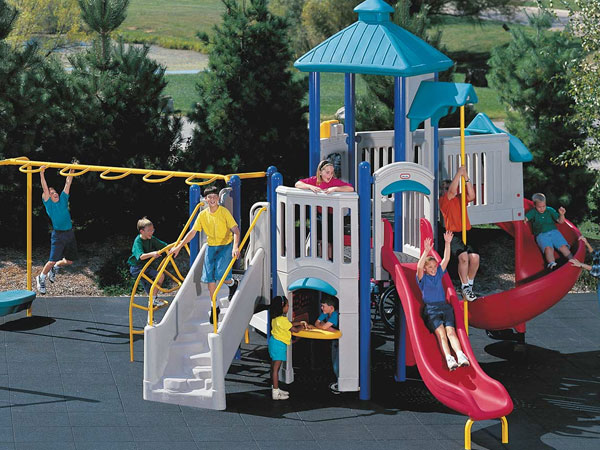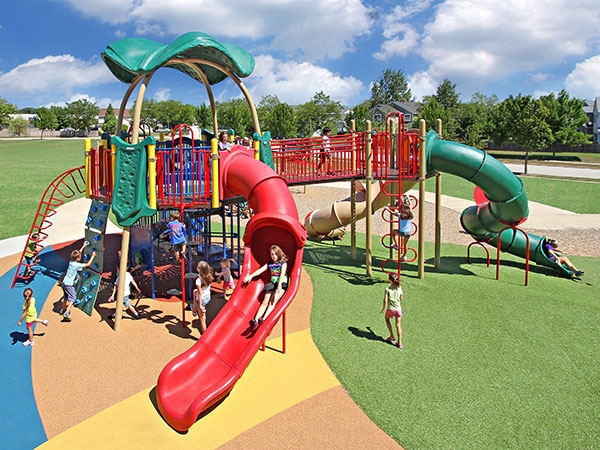 GeleFish
Gelefish has a unique and fun design with bright colors. Customizable with different components.
I'm Interested
Ready to start your project with Little Tikes Commercial?
The next step is to contact our expert design and implementation team at Bluegrass Rec. Using our planning process, we'll make it easy for you to start your new project and drive it to the finish while staying within your budget!