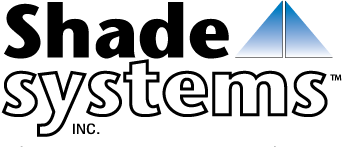 Shade Systems™ designs and manufactures the highest quality pre-engineered outdoor fabric shade structures, canopies, umbrellas, and awning covers. These include permanent fabric-on-frame or clear span tensioned structures designed to protect children and adults as well as property such as vehicles from exposure to the sun's dangerous Ultra-Violet (U.V.) rays. The CoolNet™ shade fabric used on our shade systems screens up to 99% of the sun's U.V. rays and provides a cool and shaded area for people and property outdoors.
Hexagons & Octagons
Shade Systems™ Hexagon & Octagon designs add a whimsical 'carousel' look to your play area or other outdoor gathering place. As with all our permanent shade products, hexagons are engineered to meet the most stringent international building codes, and are available in a variety of heights and sizes.
I'm Interested
Multi-Level Framed 'Sails'
Multi-level Framed 'Sails' go beyond even our normal 'Sails' for multiple layers of imaginative sun protection. They still feature stainless steel connections and hardware for long life, but additionally include a powder-coated steel framework to support an intricate arrangement of multiple layers of fabric to visually stun as well as provide cooling shade. Our Sail systems are equally attractive and functional for shade cover over spectator seating areas, picnic courts, outdoor amphitheaters, sports fields, concessions, or any other outdoor gathering area where protection is needed from the sun's harmful U.V. rays for children and adults.
I'm Interested
Shade Kites
Named 'Shade Kites' for their soaring sky-bound shapes, these imaginative fabric shade canopy designs are a clever variation of our popular square frame-supported shades. With one corner post twice the height of the other three, Shade Kites offer the design flexibility of orienting them tilted toward the sun for maximum shading and sun protection. Typical applications include poolside, by spraygrounds, or over traditional playground equipment. Shade Kites can be purchased as a single, or connected together in groups of two, three, four, or more.
I'm Interested
Wraparound Single Cantilevers
Shade Systems™ Wraparound Single Cantilevers are linked together to create a continuously cool shaded space, and ingeniously engineered to keep the support posts to only one side. Especially near pools and other water activities where posts are not desirable close to the water, Wraparound Single Cantilevers provide the ideal solution for arranging seating and tables. They're also perfect for bleachers and sports fields for unobstructed sports viewing while enjoying cool comfort and sun protection.
I'm Interested
Single Post Systems
Shade Systems™ Single Post Pyramids and Single Post Umbrellas are cleverly engineered with just one central support post, making them ideal for smaller shaded areas. Perfect applications include poolside, at water parks, for seating by the playground, and even in a sandbox to keep toddlers cool and shaded. Single Post Pyramids are available in sizes up to a generous 20' x20', while Single Post Umbrellas go up to a 25' diameter.
I'm Interested
Double Post Hip
Ideal for applications where the number of posts must be kept to a minimum, Shade Systems™ Double Post Hip design is engineered to provide a maximum of shade with the fewest possible post obstructions. Double Post Hips are ideal for tennis and other sport courts, poolside, water parks, and anywhere else an economical shade is desired for seating or tables.
I'm Interested
Ready to start your project with Shade Systems?
The next step is to contact our expert design and implementation team at Bluegrass Rec. Using our planning process, we'll make it easy for you to start your new project and drive it to the finish while staying within your budget!